1 tag
5 tags
Biking with a cat, part 1
Yesterday after work, with a friend's offer of dinner in mind, I threw Mr. Squish in my backpack, with his leash tied to the top handle. Knowing he'd be unhappy eventually I put his furry bed in too, folded as a liner for the bag. And I got on my bike, helmet and all, and set off across the city. He handled it well, head poking up through the unzipped top of the bag, peeking out at the...
1 tag
6 tags
Places I slept, 2012
San Francisco, CA Brooklyn, NY Santa Monica, CA Shanghai, China Tokyo, Japan Kyoto, Japan Tochigi, Japan Rochester, NY Ithaca, NY Cherry Hill, NJ Anaheim, CA Portland, OR Salt Lake, UT Lake Havasu, AZ Forestville, CA Fort Collins, CO Billings, MT Arcata, CA El Paso, TX Yangzhou, China Davis, CA Los Angeles, CA Green Bay, WI Edinburgh, Scotland Erchless Castle, Scotland ...
3 tags
A letter to Apple part 1, iTunes Match
I have a smart playlist that is called "2012" and, as you might have guessed, contains songs released in 2012.  I have iTunes Match. It appears as though I can simply download that playlist to my iPhone to have all the songs I own that were released in 2012 on my iPhone.  This action does not work. That's because the playlist, when viewed through Music on my phone, contains...
6 tags
Apple Maps and Shanghai
Apple's new Maps are bad. That seems like a statement of fact. Unfortunately, in the United States they are most frequently described as "passable", which is altogether too generous. Most people do not live in the United States.  Rather than a long diatribe about how international users are important, I thought I'd present some examples, from a city I know well. Per...
5 tags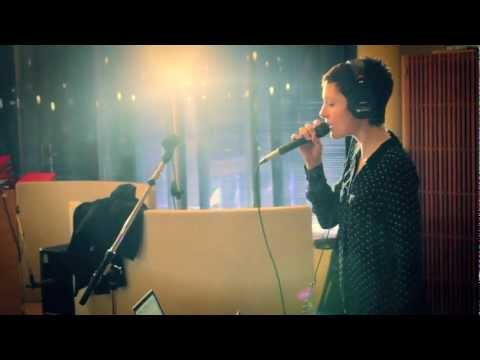 1 tag
Wheels down
Heelys are wonderful things. Unfortunately I've been remiss updating on my actions in them. I've owned my current pair pretty much since my post three years ago. I'm less skilled in them than I was at twenty four. I also don't wear them every day. I wish I were still so bold. The shoes haven't changed. They may be a bit bulkier, in more of a skater style. They may...